Jude warned us that the sheep would stampeed into the barn after he fed them and opened the gate. They certainly did. It's too bad I couldn't capture the sound as well—sheep are loud.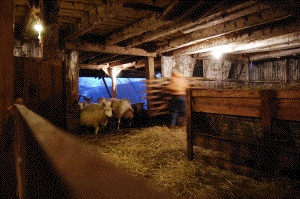 I put my camera on the continuous shooting mode and barricaded myself behind a fence. I converted all 86 photos into a .gif file with
Graphic Converter
, which is an excellent (and free) photo editing program for Macs.